2323 Rockwell Drive
Davis, CA 95616 • (530) 753-4900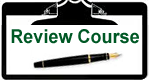 LOCAL WEATHER
Davis, CA (95616)

[Full Forecast]
Humidity: 33%
Wind: NNW at 10mph

Sunrise: 5:50 am
Sunset: 8:14 pm


LOCAL LINKS

1. rogoose

Posted: 02/21/13 9:00p
Member Since: Mar 4, 2003
From: River City,Ca.

Played on 2-15 with a 11:00 tee time.
Was not expecting the course to be in the best of shape, what with all the weather they have had lately. But it was very playable, note that the greens were very...
Continue »

2. Captk1

Posted: 11/09/12 2:45p
Member Since: May 2, 2007
From: Roseville

Played here for about the fifth time. Green fees very reasonable. Course was in pretty good shape considering the time of the year. Greens were very puttable and held well. It was a fun day of golf. I...
Continue »

EpI
Member Since: Apr 11, 2005
Being accurate off this tee box will allow you a great chance at birdie or par. Middle to Mid-Left is the best shot and will leave plenty of targets for a lay up. If you are a long hitter and want to give yourself a chance to get on the green in two you may want to try to carry some trees on the right. The best place for a lay up is middle of the fairway about 100 yds. short of the green. The green is pretty big and has plenty of good target zones depending on the pin location.

EpI
Member Since: Apr 11, 2005
Pin locations Left and short-left on this short par 3 are tricky because the wind (when there is any) will tend to blow right to left. the best bailout shot is short-right and long-right.
Architect-Year & Grass-Type
Jeffrey Brauer - 1999
Greens - Bent : Fairways - Rye

NEARBY COURSES & ALERTS

PRACTICE FACILITIES
- Driving Range: YES/Grass
- Sand and Chipping: NO
- Putting Green: YES