Over 65,000 Members!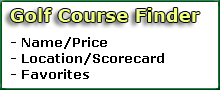 Greenskeeper.org Info
"Know Before You Go"
free online community, golf social network, golf course reviews, course maintenance alerts, photos, specials, tee times, outings, more.
---
Golf Course Maintenance Alerts
50 Posted
Golf Course Reviews
Sterling Hills Golf Club
Camarillo, CA
Reviewed by:

Itslikeimsayin, Aliso Viejo
Played in the GK Cup final here on Sunday with mnielson, JohnnyGK and Nickesquire. First time here and really enjoyed the course.
Conditions are what you'd expect in winter except for the excellent greens, which were definitely the high point. They were smooth, fast and accepted full shots well, but shorter shots tended to run out quite a bit. Really fun to putt and I...
» More
Spanish Bay Golf Links
Pebble Beach, CA
Reviewed by:

Alex326, Monterey, Ca
For my first outing of 2020 at Spanish Bay the course did not disappoint. The views are always spectacular here and the swell was up making the waves in the background even more impressive. With ocean views on 17 of the holes the scenery is never dull at Spanish Bay. Add in the half dozen holes right on the water and it makes for a fabulous outing.
Course condi...
» More
Moorpark Country Club
Moorpark, CA
Reviewed by:

GDR23, Thousand Oaks
Rode the Blacks on Creekside/Ridgeline 73.8/142/7012 this morning 1/21/2020. Thanks to Moorpark CC fitting me in between a small outing. POP was only 3 hrs with beautiful weather in the low 60's with hardly any wind.
Had not been here in 16 months or so. Conditions were pretty good for mid January.
Greens were in great shape. Soft on approaches yet putting and chi...
» More