Over 65,000 Members!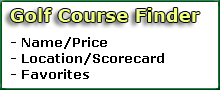 Greenskeeper.org Info
"Know Before You Go"
free online community, golf social network, golf course reviews, course maintenance alerts, photos, specials, tee times, outings, more.
---
Golf Course Maintenance Alerts
165 Posted
Golf Course Reviews
The Golf Club of California
Fallbrook, CA
Reviewed by:

gary00, san clemente
11/19 using the clubs $39 after 11 with a sleeve of provs(($49 before 9 and $29 after 2 promo good until end of year) on a mixed weather day warm and calm followed by breezy cool and sprinkles. Followed a 4some that looked really slow but still had a 4hr POP and came to find out that one of the players was a 92 year old woman with her 50 something son and daughter visiting...
» More
Lemoore Golf Course
Lemoore, CA
Reviewed by:

Alex326, Monterey, Ca
I've played Lemoore a handful of times over the last couple of months and conditions aren't quite as nice as they were at the beginning of the summer but they are still fairly decent. Greens are rolling nice and all but one (#4) are in great shape. Best I've seen them since I've been playing. Fairways have started to brown up and show some thin spots but I never had a bad ...
» More
Rancho Park Golf Course
Los Angeles, CA
Reviewed by:

aakes90278, redondo beach
Played here today teeing up at 7;30 and finishing at 11:30 walking. I really like Rancho Park Golf Course. It is a pleasure to walk, provides plenty challenges, and the old school lay-out is super fun. Conditions right now are good for a muni however as always they could use some TLC throughout the course. Greens ran smooth but still had a little sand on them and debris from t...
» More