Over 65,000 Members!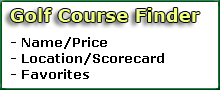 Greenskeeper.org Info
"Know Before You Go"
free online community, golf social network, golf course reviews, course maintenance alerts, photos, specials, tee times, outings, more.
---
Golf Course Maintenance Alerts + COVID-19 Coronavirus
952 Posted
Golf Course Reviews
Los Caballeros Golf Club
Wickenburg, AZ
Reviewed by:

mpisarski01, Costa Mesa
Went out Yesterday 4/4 using club corp $26 and tee'd off an hour earlier than my tee time of 10. Course was moderately busy with groups of 3-4 going out every 15 minuets. I joined up with two guys names John (easy to remember). We zipped around the first 5 holes then caught up to a foursome who ended up letting us pass on the back nine. We played the Black/ combos and it was th...
» More
Francisco Grande Resort Golf Club
Casa Grande, AZ
Reviewed by:

demarv04, Phoenix
I was visiting the in-laws in Maricopa and made the short drive to Casa Grande to play Francisco Grande. Rate was $34 plus a little extra for range balls. The course and resort has a lot of history but the surrounding area is nothing to get excited about.
The grass on the driving range was great but you are hitting into dirt range with ample targets.
The course is lon...
» More
Primm Valley Golf Club (Desert)
Primm, NV
Reviewed by:

arguswilson, San Diego
Greens were recently verti-cut. I'd guess they need at least three more weeks to heal. This was some aggressive trenching! As a result, putting parallel to the cuts would often see the balls fall within these tracks and stay there—like the ball was on a rail. Putting perpendicular to the cuts, would see the ball bounce up and down like it was going over little curbs. (It was.)....
» More