1133 Rosemont Ave
Pasadena, CA 91103 • (626) 585-3594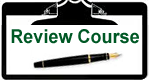 LOCAL WEATHER
Pasadena, CA (91103)

[Full Forecast]
Humidity: 16%
Wind: CALM

Sunset: 7:08 pm
green Sunrise: 6:50 am


COURSE LINKS

1. chipper28

Posted: 04/08/18 4:25p
Member Since: Oct 29, 2006
From: Glendale, CA

Greens are firm and fast. Spoke to the Super this week who told me that there are no plans to aerate the Koiner greens until the week of the musical festival in June.

2. goobies818

Posted: 10/18/17 8:57p
Member Since: Jun 6, 2017
From: Glendale

Played Saturday, Oct 14th. Booked as a 3-some with a 12:20 time. Got to starter and first tee was delayed and didn't get to tee off till 12:50. Conditions: fairways were thin to completely dried out i...
Continue »

Iroberts
Member Since: Jul 26, 2005
A tough finish. Water on the right off the tee makes tired legs that much weaker. If this hole is pretty long for you, then I suggest playing short of the water and laying up, the green is well bunkered so why take the risk. The trees on the left make for tough recoveries so I say play for just left of middle if your playing driver. Big hitters may be able to take the water out of play depending on the tee placement. A good amount of front to back slope, which gets more extreme the closer one gets the front, make distance critical here. If you took my advice on the rest of the course than you'll be satisfied with par here.

Iroberts
Member Since: Jul 26, 2005
A solid par 3. Well placed bunkers make this whole straightforward. My recommend favoring an overhit shot since the green is pretty flat without the usual back to front sharpness of most of the other holes. For some reason there always seems to be more wind on this hole than any other, and it is usually helping.
NEARBY COURSES & ALERTS

PRACTICE FACILITIES
- Driving Range: Mats
- Sand and Chipping Area
- Putting Green