Strawberry Farms Golf Club
11 Strawberry Farms Rd
Irvine, CA 92612 • (949) 551-1811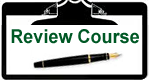 LOCAL WEATHER
Irvine, CA (92612)

[Full Forecast]
Humidity: 22%
Wind: N at 7mph

Sunset: 7:06 pm
green Sunrise: 6:48 am


COURSE LINKS

ALERT:
COVID-19
Closed due to COVID-19 precautions until further notice.
* Although Greenskeeper.org researches all alerts before posting, we ask that you please contact the golf course for confirmation.

1. doski19

Posted: 01/10/20 9:11a
Member Since: Dec 10, 2003
From: Torrance, CA

Played Strawberry Farms on 1/2. A buddy of mine got a Golf Moose coupon so we ended up paying $69. Great price for a beautiful course.
I've always wanted to play this course but don't make my way...
Continue »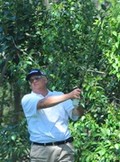 2. dconnally

Posted: 11/30/19 8:59p
Member Since: Oct 6, 2003
From: Mission Viejo, CA

Played on Black Friday, 11/29/19 to avoid the shopping crowds, with my brother and his longtime friend. We got a pretty good GN non-refundable $80 deal at 1110am. The course was more crowded than I ex...
Continue »

bradley4145
Member Since: Apr 29, 2003
I'm not sure who Bobpgolf is or what the guy was smoking when he wrote his tip on the hole but it is way off. The 12th hole is a very long par five (~580 yards) from the blues and usually against the wind making it more of a 600+ yard par 5. Attempting to even go for this green in two is not a smart play let alone plausible for even a BIG HITTER or anyone on the PGA tour; it's going to take two very solid golf shots just to leave yourself with about 125 yards into the green. The fairway on the 12th hole starts off wide and narrows considerably 250 yards in. There is a decent amount of space in the landing area for your tee shot, however try to favor the LHS for a clear 2nd shot. The green can present a challenge since most approach shots will collect around the center of the green due to the front of the green sloping away and the back sloping to the front. A two putt is excellent on this green. This is not a birdie hole by any means, set your sights on a par; if you do happen to get a birdie or better then make sure you thank the golf gods.

bobpgolf
Member Since: Apr 24, 2003
Wide open for tee shot. Narrows a lot on second with hill on right. Long hitters should go for green in two. If you get close, chip or pitch is straight-forward. Shorter hitters should lay up on on second shot in order to have full third shot to green. Green is deep. Front 20 to 25 feet of green slopes down off front. Valley across middle of green. Higher again in back. If pin is in front, you are better off short of green with uphill chip or putt than on back of green. If pin is in back, use enough club. Putt from back to front of green or vice versa is a nearly impossible two putt - hard to judge distance.
NEARBY COURSES & ALERTS

PRACTICE FACILITIES
- Driving Range (Grass)
- Practice Chipping & Sand Areas
- Practice Putting Green