Over 65,000 Members!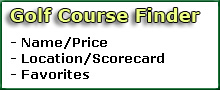 Greenskeeper.org Info
"Know Before You Go"
free online community, golf social network, golf course reviews, course maintenance alerts, photos, specials, tee times, outings, more.
---
Golf Course Maintenance Alerts
165 Posted
Golf Course Reviews
Lemoore Golf Course
Lemoore, CA
Reviewed by:

Alex326, Monterey, Ca
I've played Lemoore a handful of times over the last couple of months and conditions aren't quite as nice as they were at the beginning of the summer but they are still fairly decent. Greens are rolling nice and all but one (#4) are in great shape. Best I've seen them since I've been playing. Fairways have started to brown up and show some thin spots but I never had a bad ...
» More
Rancho Park Golf Course
Los Angeles, CA
Reviewed by:

aakes90278, redondo beach
Played here today teeing up at 7;30 and finishing at 11:30 walking. I really like Rancho Park Golf Course. It is a pleasure to walk, provides plenty challenges, and the old school lay-out is super fun. Conditions right now are good for a muni however as always they could use some TLC throughout the course. Greens ran smooth but still had a little sand on them and debris from t...
» More
Sandpiper Golf Club
Goleta, CA
Reviewed by:

sparky14, San Clemente
23 years in SoCal, and I finally made it out to Sandpiper. Played on 11/19/19 using a nice deal from GolfMoose ($129 with free replay).
An amazing location with almost continuous close-up views of the ocean. The course itself is pretty much wide open - bombs away.
Greens were really fast - just as fast as The Saticoy Club on the prior day. However, Sandpiper ...
» More