Over 65,000 Members!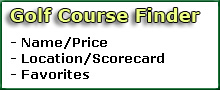 Greenskeeper.org Info
"Know Before You Go"
free online community, golf social network, golf course reviews, course maintenance alerts, photos, specials, tee times, outings, more.
---
Golf Course Maintenance Alerts
420 Posted
Golf Course Reviews
The Crossings at Carlsbad
Carlsbad, CA
Reviewed by:

gary00, san clemente
3/23 with Rat-Patrol(Jim), 14Over(Mike), An,drewZ28 for our GK cup match on a breezy but very pleasant spring day with a POP of about 445 behind a slower 4some but the companionship, stories, conviviality, and scenery made for a good day.
Jim's review is spot on good fairways, level tees, and not overly penal rough. Bunkers were well groomed but for me difficult due to t...
» More
Westridge Golf Club
La Habra, CA
Reviewed by:

bogeygolf, Fountain Valley, CA
Played 3/20/19 740a. Course was in ok shape. The greens had recently been punched and were a little bumpy. Some tee boxes weren't very level and it took some searching to find a level spot. Fairways were a mixed bag and depended on whether you were on a downhill or uphill lie. There were no hard pan areas for the most part. Rough virtually non-existent, maybe one or two inches ...
» More
Eagle Crest Golf Club
Escondido, CA
Reviewed by:

Itslikeimsayin, Aliso Viejo
Played here this morning with a 9:28 TeeOff.com "Deal" time I scored for $21 w/promo code. Hard to beat! I've always enjoyed this course but hadn't heard good things about conditions for a long time, so it had been almost five years since I'd been here.
Got paired up with three nice guys and we ended up teeing off about 10 minutes late. The starter drove by on the 2nd ...
» More