Over 65,000 Members!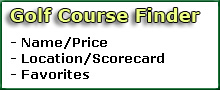 Greenskeeper.org Info
"Know Before You Go"
free online community, golf social network, golf course reviews, course maintenance alerts, photos, specials, tee times, outings, more.
---
Golf Course Maintenance Alerts + COVID-19 Coronavirus
232 Posted
Golf Course Reviews
Simi Hills Golf Course
Simi Valley, CA
Reviewed by:

rgm2525, chatsworth
Played 5-28-20 with T8fish, joined by another twosome teeing off around 2:15 and finishing in a little under 4 1/2 hours for $31 walking. Tee boxes were in good shape, mostly level with good coverage. Fairways were green and lush with decent roll out and nice lies. Rough was in good shape, not to long and easy to hit from. Was in three greenside bunkers all of which had very ni...
» More
Golf Club at Dove Mountain
Marana, AZ
Reviewed by:

acesfull, Monrovia
Played first up 5/29/20. 3 hour round. Thank God cuz it was hot at 6:20am. First of all a shout out to pro Matt in the pro shop. Guy is a superstar. Awesome dude and remembered us from times past. Also to Jake for his assistance in getting us going. Guy at the end (didn't get his name, looks a little like Dale Earnhardt) super nice guy. When everyone that works at a course is t...
» More
Dos Lagos Golf Club
Corona, CA
Reviewed by:

24hourgolf, San Marino
Played today. There is nothing I can add that Weber and Larry1 have not stated. I find this a challenging and enjoyable course to play. The staff is wonderful. The price for the quality of golf is fantastic. Each time I play it, I find or discover another nuance on how to play certain holes to my benefit. The only negative I have is the distance needed to travel when traffic pa...
» More