9851 Canyon Run Drive
Las Vegas, NV 89144 • (702) 256-2500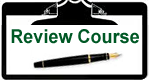 LOCAL WEATHER
Las Vegas, NV (89144)

[Full Forecast]
Humidity: 18%
Wind: N at 3mph

Sunset: 6:56 pm
green Sunrise: 6:35 am


COURSE LINKS

ALERT:
Public Closure - Except Monday Groups
TPC Las Vegas will be closed to the public beginning May 01, 2022, reopening September 28, 2022. During that time, our sister property, TPC Summerlin, will be undergoing a fairway and green renovation and TPC Las Vegas will be facilitating their membership. From May through September, TPC Las Vegas will only be available to the public on Mondays for groups of 12 or more.
* Although Greenskeeper.org researches all alerts before posting, we ask that you please contact the golf course for confirmation.
Updated: 8/28/2020
USGA Ratings/Slope
If incorrect or missing Info
Please e-mail golf@greenskeeper.org



| Tees | Par | Rating | Slope | Yardage |
| --- | --- | --- | --- | --- |
| TPC | 71 | 73.9 | 146 | 7104 |
| Blue | 71 | 72.3 | 136 | 6780 |
| Blue/White Combo | 71 | 69.6 | 131 | 6347 |
| White | 71 | 68.3 | 125 | 6047 |
| White/Red Combo | 71 | 66.5 | 116 | 5527 |
| Red | 71 | 63.9 | 106 | 4963 |
| Blue - Women | 71 | 79.4 | 152 | 6780 |
| Blue/White Combo - Women | 71 | 76.2 | 148 | 6347 |
| White - Women | 71 | 73.7 | 142 | 6047 |
| White/Red Combo - Women | 71 | 71.5 | 137 | 5527 |
| Red - Women | 71 | 68.3 | 121 | 4963 |
| | | | | | | | | | |
| --- | --- | --- | --- | --- | --- | --- | --- | --- | --- |
| Front | 1 | 2 | 3 | 4 | 5 | 6 | 7 | 8 | 9 |
| TPC | 359 | 196 | 466 | 544 | 378 | 604 | 209 | 458 | 349 |
| Blue | 349 | 184 | 452 | 518 | 363 | 590 | 195 | 433 | 337 |
| Blue/White Combo | 349 | 151 | 364 | 518 | 363 | 551 | 169 | 376 | 337 |
| White | 315 | 151 | 364 | 471 | 353 | 551 | 169 | 376 | 308 |
| White/Red Combo | 315 | 151 | 364 | 471 | 255 | 439 | 169 | 376 | 308 |
| Red | 269 | 110 | 323 | 429 | 255 | 439 | 118 | 297 | 248 |
| Men's HDCP | 17 | 5 | 1 | 11 | 15 | 9 | 7 | 3 | 13 |
| Men's Par | 4 | 3 | 4 | 5 | 4 | 5 | 3 | 4 | 4 |
| Women's Par | 4 | 3 | 4 | 5 | 4 | 5 | 3 | 4 | 4 |
| Women's HDCP | 15 | 17 | 7 | 5 | 11 | 1 | 13 | 3 | 9 |
| Blue - Women | 349 | 184 | 452 | 518 | 363 | 590 | 195 | 433 | 337 |
| Blue/White Combo - Women | 349 | 151 | 364 | 518 | 363 | 551 | 169 | 376 | 337 |
| White - Women | 315 | 151 | 364 | 471 | 353 | 551 | 169 | 376 | 308 |
| White/Red Combo - Women | 315 | 151 | 364 | 471 | 255 | 439 | 169 | 376 | 308 |
| Red - Women | 269 | 110 | 323 | 429 | 255 | 439 | 118 | 297 | 248 |
| | | | | | | | | | |
| --- | --- | --- | --- | --- | --- | --- | --- | --- | --- |
| Back | 10 | 11 | 12 | 13 | 14 | 15 | 16 | 17 | 18 |
| TPC | 419 | 444 | 169 | 439 | 365 | 612 | 202 | 443 | 448 |
| Blue | 406 | 428 | 145 | 396 | 356 | 598 | 185 | 424 | 421 |
| Blue/White Combo | 406 | 362 | 145 | 364 | 356 | 531 | 160 | 424 | 421 |
| White | 367 | 362 | 118 | 364 | 339 | 531 | 160 | 390 | 358 |
| White/Red Combo | 279 | 362 | 118 | 333 | 275 | 531 | 160 | 390 | 282 |
| Red | 279 | 331 | 94 | 297 | 275 | 479 | 103 | 335 | 282 |
| Men's HDCP | 12 | 4 | 18 | 2 | 16 | 6 | 14 | 8 | 10 |
| Men's Par | 4 | 4 | 3 | 4 | 4 | 5 | 3 | 4 | 4 |
| Women's Par | 4 | 4 | 3 | 4 | 4 | 5 | 3 | 4 | 4 |
| Women's HDCP | 10 | 6 | 16 | 8 | 12 | 2 | 18 | 4 | 14 |
| Blue - Women | 406 | 428 | 145 | 396 | 356 | 598 | 185 | 424 | 421 |
| Blue/White Combo - Women | 406 | 362 | 145 | 364 | 356 | 531 | 160 | 424 | 421 |
| White - Women | 367 | 362 | 118 | 364 | 339 | 531 | 160 | 390 | 358 |
| White/Red Combo - Women | 279 | 362 | 118 | 333 | 275 | 531 | 160 | 390 | 282 |
| Red - Women | 279 | 331 | 94 | 297 | 275 | 479 | 103 | 335 | 282 |
PRACTICE FACILITIES
- Driving Range: YES (grass & mats)
- Practice Chipping & Sand: YES
- Practice Putting: YES