| | |
| --- | --- |
| | Greenskeeper.org and the GK Golf Course Finder -- Just Another Reason Why Being a Member of GK Is So Valuable |
| | |
| | |
| --- | --- |
| | Page: | 1 | |

Knowing BEFORE you go can be just important as playing your local golf course.

Save yourself, the frustration and the grief of playing recently maintained golf courses. Of if you do end up playing there, at least you will know rather being surprised.

Why do we say that? For starters we at Greenskeeper.org (GK) know you -- the regular golfer. We know that typically you will only drive 20-30 minutes out of your way to play a golf course. And being an avid golfer you want the most current information available in addition to where you want to play. So why not know all your options? Or better still, expand your options.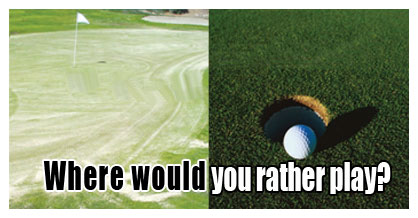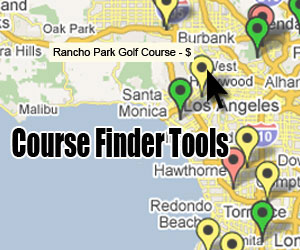 Don't get me wrong, having a "Home Base" or "Mothership" course has it's advantages. You learn the breaks of every hole; where to position your next shot, basically how to play the course. But what if you want a change of pace? I mean playing a single course over and over again can be quite frankly -- boring. Sometimes a change of pace is in order. You can always return to the "Mothership," to recharge and refresh your game and regain your lost confidence.

If you want a change of pace, that is where the GK Golf Course Finder comes in handy.

To use the GK Golf Course Finder either click the link above, or from the menu bar click Home, then directly beneath - Course Finder.

Once there you are given three options.

Course Search -- The most basic search. Where you know the name of the golf course. You can also search by City listing or from your Favorites. Find the course you want to view and hit GO. You will be immediately sent to the Golf Course Home Page.

Search our Course Map -- Simply type in the name of your home course, choose from the predictive menu and click GO! Your local course will be listed in blue and all the local courses to that push pin will also be shown. You can place your mouse/cursor directly over each push pin and it will list the name of each course. Just select the course you want to check out and follow the links provided. One more mention, all the Push Pins are color coded.

Green Fee, Location & ScoreCard -- Follow the instructions provided. For locating local golf courses within a city/area be sure to include the city you wish to search and state. You can also (as a third option) search by course difficulty -- Par, Rating, Slope or even Yardage.


Push Pins Revealed



GREEN Push Pin -- No Maintenance. Be sure to read the reviews provided for that golf course to know what to expect, and if there are no reviews be sure to add yours after you have played there.




RED Push Pin -- Major Maintenance/Renovation. Typically this means Aeration of greens. However this includes total replacement of green(s), club house construction, fairway reconstruction, storm damage and the like.




YELLOW Push Pin -- Minor Maintenance/Before Major Maintenance/Recovering well from Major Maintenance. Minor maintenance refers to such work as verti-cuts, light sanding of the greens. The Yellow push pin is also an indicator of when a golf course is planning/scheduling a maintenance alert and that time is rapidly approaching, or after major maintenance such as Aeration. This is typically a healing time as the course transitions.



Blue Push Pin -- This Course.


All these options available FREE with the GK Course Finder offer the golfer a unique ability to not only see their options but at-a-glance determine all golf course conditions in their area. No other site has that ability except Greenskeeper.org. No other site has the most current golf conditions reviewed by our own core of registered members who provide GK an endless list of member generated golf course reviews. No one.

So the question now is, what are you waiting for?

Visit GK often. Explore the vast database of golf courses and golf course reviews at your disposal, here at GK. Because Knowing BEFORE you go is just as important as playing.

About Ringworld
Ringworld is your average Joe golfer. Started playing because his father wanted company whilst he was taking golf lessons. From what he gleaned from that experience and a summer program sponsored by Len Kennett at Los Verdes Golf Course he started on his life long pursuit of chasing a little white ball into a 4 inch diameter hole. To say golf is life is an understatement. Golf is as much a reflection of life as it is frustrating a sport to play. He is the eyes and ears of GK when Johnny is off thumping the GK Bible. You can catch him playing any course "That will take a walk-on in 30 minutes or less." Questions about GK? Be sure to ask Ringworld either he or one of his capable GK Staffers are here to assist.