WestRidge Golf Course: Member Reviews
9055 N. Cotton Ridge Road
McKinney, TX 75072 • (972) 346-2212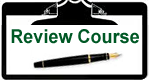 COURSE LINKS

1. bsparks1961

Posted: 10/28/19 5:52a
Member Since: Aug 21, 2010
From: Little Elm

Played Sunday at 1:15 PM on a very crowded afternoon. The novelty of this course is the 6-6-6 layout....you do have a nice chance to score good with 6 par 5s.
Conditions left a bit to be desired th...
Continue »

2. get2juice

Posted: 07/01/11 8:29p
Member Since: Jul 1, 2011
From: McKinney

Nice, mid priced track that gets a variety of clubs out of your bag.
Good range and practices areas.
Place of play is generally good.
Staff are great.
Only knock is the sand traps seem to alwa...
Continue »
Course Statistics

553 of 2,284

Overall Rank

- Not Rated -

Value

- Not Rated -

Layout

- Not Rated -

Service
PRACTICE FACILITIES
- Driving Range: YES (grass)
- Practice Chipping: YES
- Practice Sand: YES
- Practice Putting: YES