Over 65,000 Members!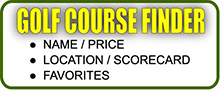 Greenskeeper.org Info
"Know Before You Go"
free online community, golf social network, golf course reviews, course maintenance alerts, photos, specials, tee times, outings, more.
---
Golf Course Maintenance Alerts + COVID-19 Coronavirus
273 Posted
Golf Course Reviews
San Clemente Golf Course
San Clemente, CA
Reviewed by:

weber, coto de caza
Out early on a gray overcast morning. Easy check in - staff always friendly and accommodating. Rarely ever have a problem getting out here. Not much has changed since my last time where, except the greens were much quicker now than before. Fairways good with plenty of coverage. Rough was a mixed bag, some thick, some less than an inch. Bunkers were maintained which was nice...
» More
Coyote Hills Golf Course
Fullerton, CA
Reviewed by:

24hourgolf, San Marino
Played this AM . POP was 3 H. Found the course still very wet due to the warm days and expected heat. So no roll in the fairways but good lies. No tee box issues. Sand was playable at this time of day. Rough has been virtually eliminated. Still have to negotiate water, small canyons and dense OB. Greens were playable but not consistent all round. Very little bounce in them due ...
» More
Sierra Lakes Golf Club
Fontana, CA
Reviewed by:

caligolfer1031, Paramount
Sorry for the late review. Played on Thursday, July 2. Had a 7:30 tee time and went off right on time. Check in was easy and covid precations were in place. It first come first serve on the carts allowing singles to take carts it desired. Looked like most groups had 4 carts. The starter said that he was going to run out by noon. He was also upset that people that traveled to th...
» More