Over 65,000 Members!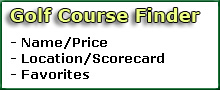 Greenskeeper.org Info
"Know Before You Go"
free online community, golf social network, golf course reviews, course maintenance alerts, photos, specials, tee times, outings, more.
---
Golf Course Maintenance Alerts + COVID-19 Coronavirus
232 Posted
Golf Course Reviews
Costa Mesa CC (Mesa Linda)
Costa Mesa, CA
Reviewed by:

kngdeuc, Yorba Linda
We played Mesa Linda on Friday June 29th at 8:08 AM. The Ladies Group was playing Los Lagos so we went to the short course. The course was in really good shape and the greens rolled true. This course is tricky, while it is shorter than Los Lagos you will find some of the par 3s are pretty long and the greens are tough to hit with approach shots. Tee boxes were good for the most...
» More
The Reserve at Spanos Park GC
Stockton, CA
Reviewed by:

larryq2001, Brea
Heading up again this year to No Cal to play in a college alumni tournament and making a few stops along the way to play a few more courses. First stop was on 5/29 with a good friend in Stockton to play the Reserve at Spanos. Never played here before and what a treat this was. Check in was easy enough with a well-organized, friendly staff. It's a little pricey it seems but ...
» More
Dos Lagos Golf Club
Corona, CA
Reviewed by:

msherer260, Redlands
Shocking, I took my wife to play there Thursday and after a week of me and her girl friends telling her how hard the course was..She shot a clean 85 from reds (she is a 19 handicap). Course was in very good shape and play (10 AM start) was right at 4 hours. I had a very low score for me also (shot 80 with a 17 handicap white tees) It had to be the greens at a very controllab...
» More