Over 65,000 Members!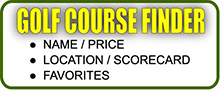 Greenskeeper.org Info
"Know Before You Go"
free online community, golf social network, golf course reviews, course maintenance alerts, photos, specials, tee times, outings, more.
---
Golf Course Maintenance Alerts
565 Posted
Golf Course Reviews
Eagle Vines Golf Club
Napa, CA
Reviewed by:

Jamoke14, Roseville
Played 4/22/21 pace of play good. Only issue was tee boxes were absolutely terrible.
Most were without grass and tee markers were placed in very chopped up and undeveloped sections of tees. Would recommend superintendents walk current conditions and either move tees up or back to allow unplayable tees to recover.
Greens healed and smooth-fairways soft but ball sitting...
» More
Crow Canyon Country Club: Private
Danville, CA
Reviewed by:

captrichs, vallejo
Played this course on Monday as part of a Golf Moose outing. I think I paid $80 to walk. The course is a very hilly but manageable walk. It presents a stout challenge and is in immaculate condition. It plays to a par of 69 and is just 6,000 yards from the tips. Fairways were plush with not a lot of roll, and every green seemed elevated and well protected by deep bunkers filled ...
» More
Montebello Country Club
Montebello, CA
Reviewed by:

24hourgolf, San Marino
Out today on a cool and even some light rain on a strange April day? Found the course to be in relatively good shape. No issues with tee boxes. Fairways had decent coverage and look good compared to in the past. Bunkers will (IMO) never be decent until they come in and replace all the sand in everyone of them (not holding my breath). Some light rough around the outside of fairw...
» More