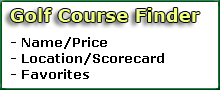 Golf Courses
Golf Course Features
Book Tee Times
Tee times provided "directly" by golf courses. Book here!
Golf Course Specials
Take a look at all the current specials available for golf courses listed under Greenskeeper.org.
Golf Course Reviews
Take a look at the latest Golf Course reviews posted by our members.
Rate a Golf Course
Just coming back from playing a course? Rate it!
GK Gurus
Which members who reviews courses are most admired on Greenskeeper.org? Assemble your GK Guru List!
Top 25 Rankings
Take a look at the current top 25 ranking golf courses on Greenskeeper.org! You can also break it down by location as well.
Year End Awards
Take a look at the year end awards given to golf courses by Greenskeeper.org.
Latest Golf Course Reviews
Rate & Review Golf Courses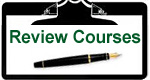 Thank You
for helping your fellow golfers!
Golf Course Reviews Qualify for our Monthly Participation Prize Drawing
- Contest Information -
$25 Golfsmith Gift Cards
Tee Times
JohnnyGK
05/25/13 12:00 PM
@ Sun City West Golf (Trail Ridge)
JohnnyGK
05/25/13 12:07 PM
@ Sun City West Golf (Trail Ridge)
JohnnyGK
05/25/13 12:15 PM
@ Sun City West Golf (Trail Ridge)
JohnnyGK
05/25/13 12:22 PM
@ Sun City West Golf (Trail Ridge)
JohnnyGK
06/08/13 12:30 PM
@ Stevinson Ranch
JohnnyGK
06/08/13 12:40 PM
@ Stevinson Ranch
JohnnyGK
06/08/13 12:50 PM
@ Stevinson Ranch
JohnnyGK
06/08/13 1:00 PM
@ Stevinson Ranch
JohnnyGK
06/08/13 1:10 PM
@ Stevinson Ranch
JohnnyGK
06/08/13 1:20 PM
@ Stevinson Ranch